from kcal: Evelyn Taft, meteorologist for KCAL9 news in Los Angeles. Air date: January 16, 2013.
Taft is a Meteorologist which is, of course, the study of meteors.
Do you think that Taft is hot? Argue it with your friends on social media by using the buttons below this post. Twitter, Google Plus One, Facebook, and some other stuff are featured.
vloghog
I didn't make the animated GIF below but I will use it.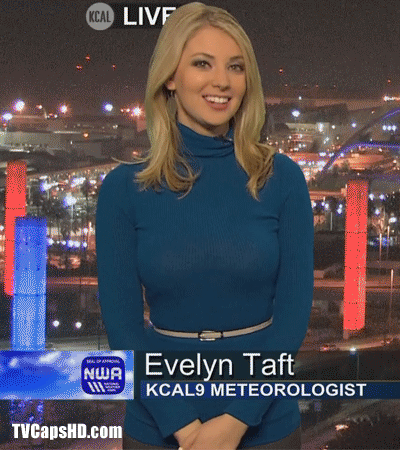 Evelyn Taft