The Detriot Pistons recently retired
Dennis Rodman's
jersery number. Rodman should be in the Basketball Hall Of Fame. He did all the things basketball people say you should on the court; He rebounded, played defense and was an all around team player who led the NBA in rebounding for seven straight years. Many of those years he averaged between 15-18 boards a game.
Occasionally
, he would wear a dress but that was
off
the court.
Still, he should be in HOF.
vloghog
we post videos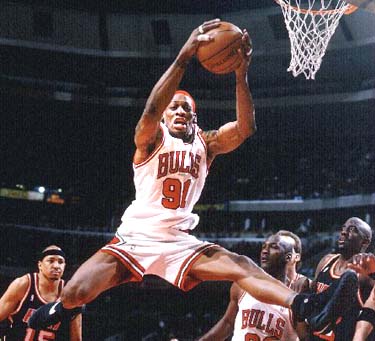 Add caption